Descargar Beyond Senses is an innovative Multiplayer and Singleplayer Horror Game. Thanks to a variety of different features, Beyond Senses guarantees a varied and adrenaline-charged gameplay – both alone and with friends!
Descripción del juego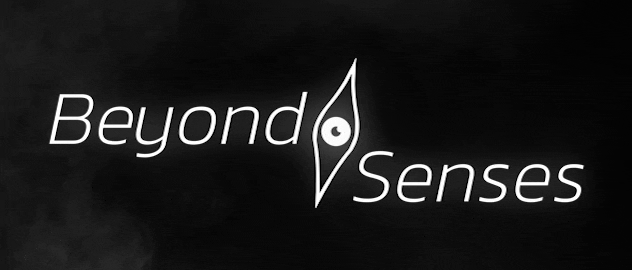 Beyond Senses is still being developed. New content will be available on a regular basis!
Thousands of writings and books tell of encounters with witches, ghosts, demons and the devil himself. Our world is complex and unexplored. We mostly don't notice anything of all this thanks to secret organizations whose objective is the elimination of paranormal phenomena.
In Beyond Senses, you'll slip into the role of either a good hunter or an evil demon. Discover the world Beyond our Senses! Countless features guarantee a varied and unforgettable gaming experience. Beyond Senses can be played by up to 5 players!


Beyond Senses is one of those rare multiplayer horror games that offer more than just one game mode! Three game modes are currently available: HUNT, EGOIST and BANISHMENT. Each game mode can be customized to your personal needs.
In HUNT, your task is to weaken the wandering creature by charging blessed Energy Crystals and killing it afterwards. The more energy the Crystals receive, the weaker the creature becomes after some time. If the creature is weakened enough, you can kill it with your weapons and send it back to hell!
In EGOIST you compete against your fellow players. Your goal is to conquer as many Energy Crystals as possible. Whoever has conquered the fewest Energy Crystals after a certain time will be hunted mercilessly by the wandering creature. You can use a stun gun to put your fellow players out of action for a short time and gain a time advantage.
In BANISHMENT you must find all the cursed items and place them properly in a pentagram. Once you have successfully completed the ritual, you must lure the wandering creature into the pentagram to send it back to hell!


Evil is all around us. Each location is individually designed and can be played in any game mode. All players should have the opportunity to create the best possible gaming experience for themselves. For this reason, new locations are constantly being added. There are currently 3 different maps available:
CEMETERY
FOREST
HORROR HOUSE


If you play as a hunter, you can currently choose between 4 different characters: John Hughes, Lauren Williams, Elijah Knight and Amy King! As a creature, you currently have the choice between Dr. Walker (ghost) and Valac (demon).
Both hunters and monsters have different "skins", which can change the appearance of the characters. These skins will be unlocked during the course of the game by gaining experience points. From time to time there will be bonus actions or contests in which special skins can be unlocked.
More hunters, monsters and skins will be added during the development of the game!


So that your gaming experience does not go unrewarded, there is a level system. You start with level 1 and can work your way up to level 30. As you reach new levels, you'll unlock more skins, skills, lamps, weapons, tools and titles.
Your experience points are assigned to your account and are not tied to your characters. The higher your current level is, the harder it will be to reach the next level.
There is also a suitable subsystem: All tools and skills themselves can reach a higher level and become better through frequent use.
Your account data is comfortably and securely stored in the Steam Cloud, so you can access it from other computers at any time!


Beyond Senses offers a lot of features that we can't list completely with individual headings here. Therefore, all features of Beyond Senses that haven't been mentioned before are listed in this section:
You can carry 2 of currently 4 gadgets with you: Holy Water, Sound Emitter, Incense Bomb, Devil's Trap
Currently you can select 1 out of 6 possible light sources: Glowstick, Phone, Hand Lamp, Flashlight, Portable Searchlight, Night Vision
At the moment you have 3 different handguns at your disposal: Remorse, Peacemaker, Vanquisher
As a Hunter you can use one skill per round: Invisibility, Energy Incantation, Resurrection, Banishment, Teleportation
Each Monster has 2 – 3 different skills, which can be used several times per round
Currently you can unlock 5 titles: Ghost Hunter, Monster Banisher, Scaredy-Cat, Doll Hater, Living Legend. Titles are (currently) only cosmetic and don't bring any advantages in the game!
Capturas:
Trailer:
Requisitos:
Mínimo:
Requiere un procesador y un sistema operativo de 64 bits
SO: Windows 7 64 Bit / Windows 8 64 Bit / Windows 10 64 Bit
Procesador: Dual Core Processor
Memoria: 6 GB de RAM
Gráficos: DirectX11 compatible Graphic Card
DirectX: Versión 11
Almacenamiento: 13 GB de espacio disponible
Recomendado:
Requiere un procesador y un sistema operativo de 64 bits
SO: Windows 7 64 Bit / Windows 8 64 Bit / Windows 10 64 Bit
Procesador: Quad Core or better
Memoria: 8 GB de RAM
Gráficos: DirectX11 compatible Graphic Card
DirectX: Versión 11
Red: Conexión de banda ancha a Internet
Almacenamiento: 13 GB de espacio disponible
Obtener el juego para PC:
Mega, Torrent y GDrive
Descargar Beyond Senses PC [Full] [MEGA] 2019
Contraseña: www.bernacrgames.com
NOTA:

Recuerda tener «DirectX11 y Visual c++ 2012 , 2015» si no los tienes da click  aquí
NOTA:
Recuerda tener siempre instalado/actualizado los directX y los Microsoft Visual C++ para evitar errores de ausencia de archivos .dll y demás problemas de compatibilidad. No olvides tampoco ejecutar el software como Administrador.